Binge-Worthy TV Shows: Must-Watch Series for Every Genre Lover
Binge-Worthy TV Shows: Must-Watch Series for Every Genre Lover ===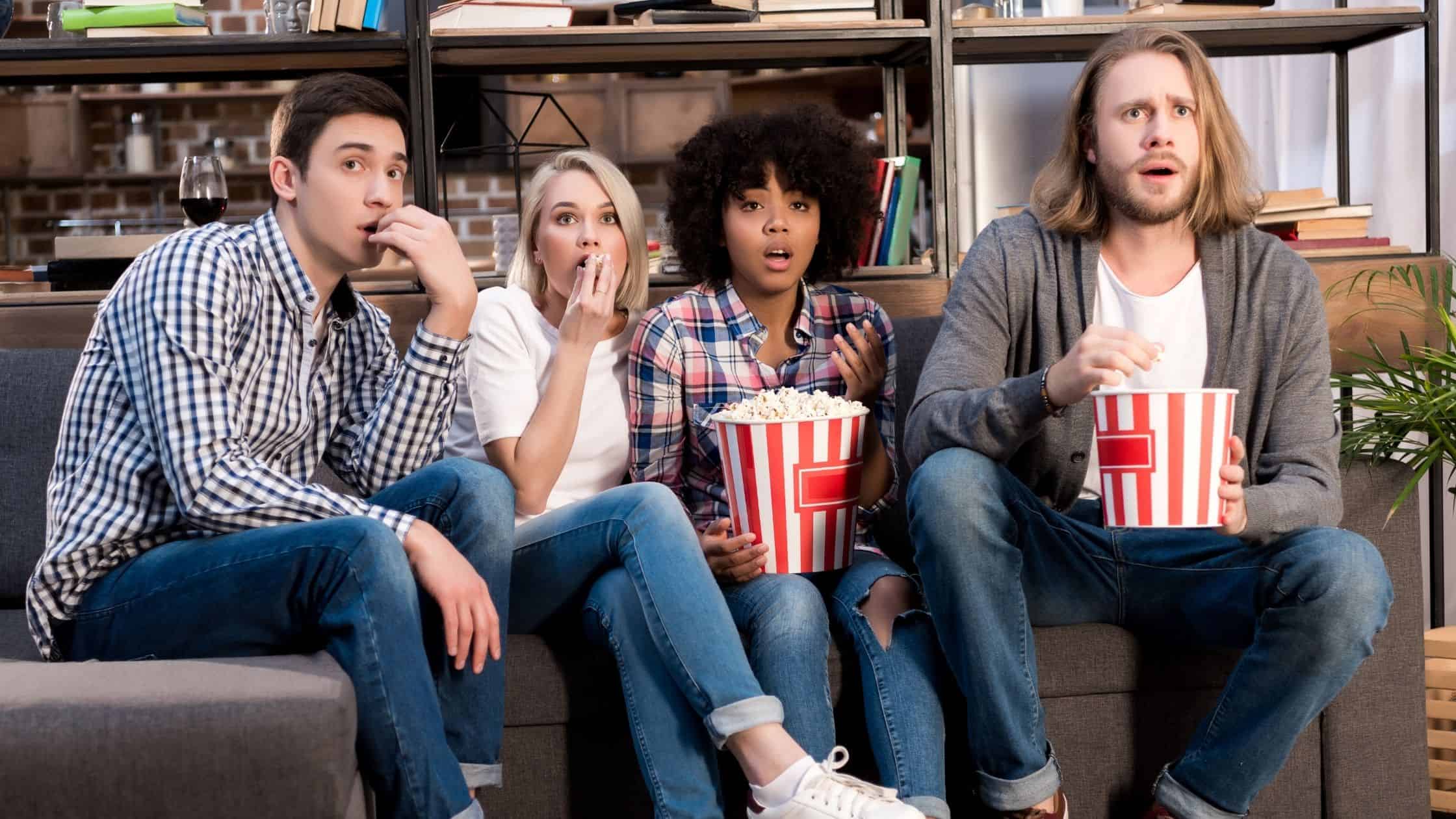 Are you ready for a thrilling adventure or a heartwarming romance? No matter what genre you prefer, there's a TV show out there just waiting to captivate you! With the rise of streaming platforms, binge-watching has become a favorite pastime for many. So, grab your snacks, settle into your comfiest spot, and get ready to explore the best TV shows for genre lovers. From rom-coms to thrillers, we've got you covered!
Get Ready to Binge: Best TV Shows for Genre Lovers!
Fantasy: If you're a fan of magical realms and epic quests, "Game of Thrones" is a must-watch! With its intricate plotlines and unforgettable characters, this fantasy series will have you on the edge of your seat from start to finish.

Sci-Fi: For a mind-bending experience, look no further than "Stranger Things." This nostalgia-filled sci-fi show takes you on a thrilling journey through the Upside Down, featuring a group of kids fighting supernatural forces in their small town.

Comedy: There's nothing better than a good laugh, and "Brooklyn Nine-Nine" delivers just that! This hilarious sitcom follows the antics of a diverse group of detectives, providing endless humor and heartwarming moments.

Drama: Prepare for emotional roller coasters with "This Is Us." This heartwrenching drama explores the lives of a unique set of characters, beautifully weaving their stories together and touching on universal themes of love, loss, and family.

Crime: If you enjoy gripping crime stories, "Breaking Bad" will keep you hooked. This intense series follows the transformation of a high school chemistry teacher turned methamphetamine manufacturer, delving into the dark world of drugs and crime.
From Rom-Coms to Thrillers: Unmissable Shows Inside!
Romantic Comedy: "Friends" is a timeless classic that has captured the hearts of millions around the world. Join the lives of six friends in New York City as they navigate through love, laughter, and the ups and downs of adulting.

Thriller: Get ready for a thrilling ride with "Money Heist." This Spanish series revolves around a group of criminals who execute meticulously planned heists, with each character's backstory adding depth to the gripping narrative.

Horror: Brace yourself for scares with "American Horror Story." Each season of this anthology series presents a unique horror story, exploring themes of supernatural phenomena, psychological terror, and spine-chilling mysteries.

Historical: Dive into the past with "The Crown." This regal series chronicles the reign of Queen Elizabeth II and offers a fascinating glimpse into the British monarchy's inner workings, showcasing the challenges faced by the royal family.

Animation: Pixar lovers, rejoice! "Avatar: The Last Airbender" is an animated masterpiece that appeals to both children and adults. Follow Aang, the last surviving Airbender, on his quest to save the world from the tyrannical Fire Nation.
Grab Your Popcorn: Discover the Ultimate TV Marathon!
Ready to embark on a TV marathon that will leave you captivated for hours on end? Here are a few tips to make the experience even more enjoyable:
Make a cozy nest: Create a comfortable space with blankets, pillows, and a snuggly spot on the couch. You'll want to settle in for the long haul!

Prepare snacks: Stock up on your favorite treats, whether it's buttery popcorn, indulgent chocolate, or healthy fruit. Snacking is an essential part of any binge-watching session!

Take breaks: While it's tempting to power through episodes non-stop, remember to take short breaks to stretch, hydrate, and give your eyes a rest. It's all about finding the right balance.

Join a watch party: Invite friends over or join an online watch party to share the excitement. Discussing plot twists and sharing reactions with others enhances the binge-watching experience.

Explore related content: If you're obsessed with a particular show, dive deeper into its universe by exploring fan theories, behind-the-scenes footage, or reading the original source material.

1 Insecure There39s nothing insecure about Insecure Issa Rae39s awardwinning series is a perfect bingeit39s funny poignant and beautifully shot Starring Issa Rae as Issa Dee and Yvonne Orji25 Most Bingeable Shows Rotten Tomatoes Home TAGGED AS binge Fall TV Photo by Amazon Prime Video FALL 2020 TV SURVEY 25 MOST BINGEABLE SHOWS For Rotten Tomatoes annual Fall TVBreaking Bad AMC Aaron Paul and Bryan Cranston star in what39s arguably one of the best television shows of all time Breaking Bad follows a high school chemistry teacher who when he finds out HBO Shows to BingeWatch quotSuccessionquot If you39re looking for an enthralling family empire drama with absolutely unhinged characters to sink your teeth into quotSuccessionquot is the series toThis fantasy drama focuses on nine noble

families fighting for control over the lands of Westeros Its got politics Its got dragons It39s got zombies that rise from the ice Apart from season eight this shows has it all even Jason Momoa for a short period of time Judd Hirsch Jeff Conaway Danny DeVito Marilu Henner Tony DanzaA quick and handy manual covering the most bingeworthy TV shows and why you should watch them The Best Shows on Amazon Prime Video to Watch Right Now August 2023 July 13 2023Yellowjackets Showtime Showtimes breakout hit Yellowjackets is a nonstop banger that will keep you on the edge of your seat through each brutal new revealTV The Best TV Shows to Binge Watch By Collider Staff Updated 3 days ago From Succession and Barry to Stranger Things and Breaking Bad here are the best shows to binge and where to
So, grab your remote and get ready to immerse yourself in the captivating worlds of these binge-worthy TV shows. Whether you're in the mood for romance, adventure, or mystery, there's a series out there that will transport you to a whole new realm. Get comfortable, press play, and let the binge-watching begin!